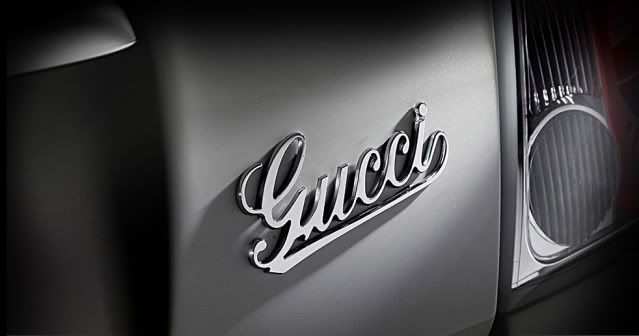 There all manner of odd collaborations in the World (I'm still waiting for Henry Holland Henry Hoovers to be honest...) but I'm always a little wary of when car companies team up with fashion brands, however the recent collaboration between Gucci and Fiat caught my eye. To celebrate the 90th Anniversary of Gucci and the 150th Anniversary of Italy's unification, Gucci creative director Frida Giannini customised her very own car.
The Fiat 500 by Gucci is the ultimate Italian car sporting the Gucci colours, leathers, two tone alloys and the classc Gucci cursive.
Fiat are no strangers to the fashion World, at the star studded launch event for this little slice of fashiony motor goodness The Telegraph caught up with French Vogue editor-in-chief Emmanuelle Alt to see her feelings on the car, Gucci and driving in general, see the video interview here. Fiat also sponsored designer Allegra Hicks' fashion show back in 2006 as well as giving her her very own little customised car covered in blue flowers, which you can see here.
To compliment the car, you obviously need to be looking pretty damn hot so I picked out some looks from the Gucci A/W 2011 collection that (if you have a spare £10,000 or so...) you can recreate for both colour ways of the car.
Firstly the white one...
This gorgeous blue belted jumpsuit would suit the white version of the car perfectly, the soft blue tones would match the white, green and red featured within the car whilst the pure silk fabric would mean little to no creasing when you're driving around the streets of Italy! Pair it with the beautiful bamboo handled handbag and you've got yourself the perfect outfit.
The black version...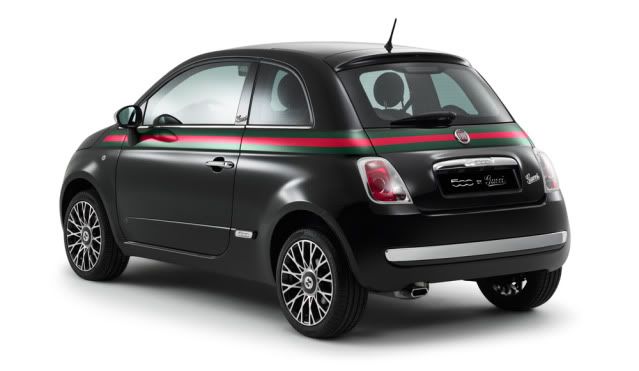 Pair this stunning wool dress with leather collar with the black version of the Fiat 500 by Gucci team it with a stand out studded belt, climb in and drive off in style.
(This is a Sponsored Post by the way! Just trying out something a bit different...)
Viral video by ebuzzing